It's July 26 and it's barely three days after Sofia saw Hexis live thanks to local DIY veterans Kontingent Records.
Now they are treating us another very special live. This time we're in Fabrika Avtonomia, our favorite spot in town, and the special guests for tonight are Japanese noisecore legends Sete Star Sept who are touring the Balkans with Macedonian drone doom duo Transhunter.
The show is announced to start at 19:00 but the touring bands are delayed and we spend the next two hours eating vegan ice cream, chatting with homies and playing bad video games.
Razgruha
Tonight local grindcore act Razgruha are opening the gig and by the time we arrive at the spot they are already set and ready to kick.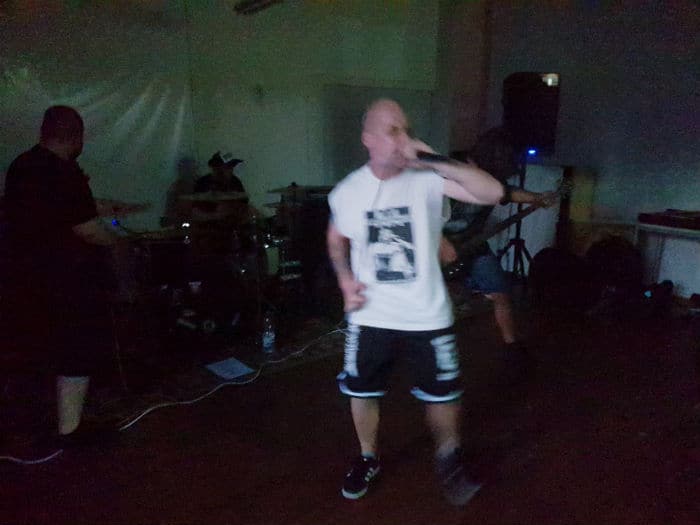 They start around 21:00 and for the next thirty minutes Fabrika Avtonomia fills to its fullest with everybody enjoying their explosive hardcore-punk rooted grindcore.
It's the second show we're watching in Fabrika Avtonomia's new location and judging by the nearly hundred people who have made it there it seems people already know, love and are into supporting the collective running this space, no matter where it's located.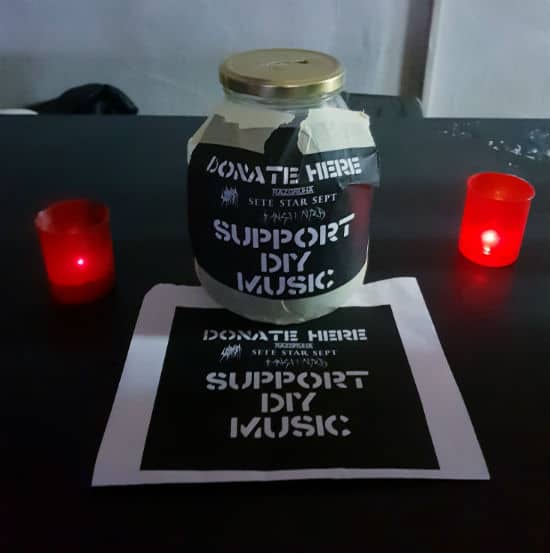 However, a huge crowd doesn't always mean enough donations, so, next time you're at a prix libre gig, make sure you do your own research where the donation jar is so the promoter doesn't have to remind five times that it's cool to give some money to the bands and not just to the bar.
Transhunter
After a short break it's time for the first foreign act to hit the 'stage'. Transhunter are on, lights are switched off and they unleash the drones.
Slow and massive drumming, highly reverberated vocals and heavily distorted bass ran through both the guitar and bass amps. It's like a very primitive version of Swans, a slower rendition of French favorites UHL, fuck it, even local duo power noise rock duo Feedbacker comes to mind. It's an interesting set, with only one, very guitar feedback-intense track that kinda fucks me up. They end their set with a Godflesh-influenced banger with programmed drums and is generally a cool set and an interesting band from our region to keep an eye on.
Sete Star Sept
Time to a quick breath of fresh cold air, as Fabrika Avtonomia is already heated and carrying the aroma of a summer punk show. It's time for Sete Star Sept to finish off this show and it doesn't take them too long to set up and start playing.
This time lights are turned on and we spend the next 20 minutes able to see it all, but still either hypnotised or energised by the duo's signature raw and massive take on noisecore. Not for a second does the Japanese duo sound flat, uninteresting or pretentious.
Sete Star Sept are masters of their sound. Maniacal drumming, violent vocals and heavily deformed bass – they all merge into a harsh sonic mass that hits us in waves. Sete Star Sept finish as sudden as they start. We're treated a short encore and then they're gone for good. We scavenge their merch stand and enjoy both the chill July night and the good memories from a gig done so good.
Big ups to Kontingent Records for keeping us so well-entertained this whole week.
Watch a video of most of Sete Star Sept's set caught on camera